The Undersecretariat for Fisheries and Aquaculture
The Undersecretariat for Fisheries and Aquaculture is a public institution that belongs to the Ministry of Economy, Development and Tourism. Its mission is to regulate and manage fisheries and aquaculture activities through management policies, regulations and measures supported by technical reports based on scientific research and social and economic variables. This mission has a participatory and territorial approach aimed at the sustainable development of the national fisheries and aquaculture activity.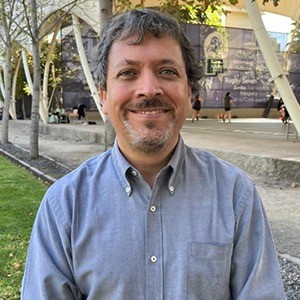 Julio Salas Gutiérrez, Undersecretary for Fisheries and Aquaculture
Julio Salas Gutiérrez is a lawyer graduated at the Pontifical Catholic University of Chile. He holds a master's degree on Management and Public Policies from the Department of Industrial Engineering of the University of Chile. Additionally, he has conducted post graduate programs on Political Studies at the same University. He also has post graduate studies on Political programs at the University of Chile and on Market and Labor Relations at the ILO/University of Bologna.
The authority has a 14-year trajectory at managerial positions in the Public Sector, including, Work and Social Security, MIDEPLAN (Social Development), General Secretariat of the Presidency and Ministry of Economy, Development, and Tourism. He has developed tasks as the National Director and Deputy Director of Services, Head of Division and Head of Programs and has also performed functions as the Ministerial Representative in several boards, councils, committees, and international fora.
The Undersecretary has also experience in teaching and in third-sector organizations.