The Undersecretariat for Fisheries and Aquaculture
The Undersecretariat for Fisheries and Aquaculture is a public institution that belongs to the Ministry of Economy, Development and Tourism. Its mission is to regulate and manage fisheries and aquaculture activities through management policies, regulations and measures supported by technical reports based on scientific research and social and economic variables. This mission has a participatory and territorial approach aimed at the sustainable development of the national fisheries and aquaculture activity.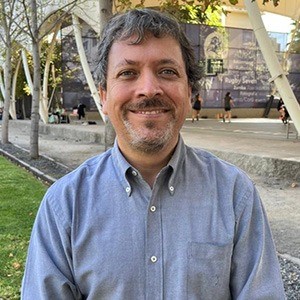 Román Zelaya Ríos, Undersecretariat for Fisheries and Aquaculture
Román Zelaya Ríos is a lawyer, holds a Master's Degree in Justice by the Universidad de Lleida (Spain) and also post-graduate studies in administrative, criminal and labor law as well as in public policies.
Before appointed as Undersecretary of Fisheries and Aquaculture he worked as Head of the Legal Division of the Undersecretariat.
During the first administration of President Sebastián Piñera, he worked as Head of the Study Division and Head of Exonerados Políticos (People Dismissed on Political Grounds) of the Ministry of Internal Affairs and Public Security.
He also served at the Ministry of Justice (2010-2011), Labor Advocacy (2008-2010), Public Crime Advocacy (2000-2007), and the Corporation on Justice Assistance (1997-2000).
He worked at the start of his career in firms such as Oelckers, Urrutia y Cía. (Valparaíso), and Corral & Zelaya (La Serena). He also worked as a college professor.
His academic studies include Criminal Law (Uiversidad de Salamanca, Spain) and Oral Litigation (California Western School of Law, United States of America).
He also holds a Degree in Criminal Justice Reform (U. Católica del Norte), in Mediation (Pontificia Universidad Católica de Chile) and on Political Analysis (Naval War Academy).
Roman Zelaya has also worked abroad. In 2018 he led the Chilean delegation in the United Nations under the framework of an Intergovernmental Conference related to the United Nations Convention on the Law of the Sea (New York, USA). In January 2019, he led the national delegation at the 7th Commission Meeting of the South Pacific Regional Fisheries Management Organisation held in The Hague, Netherlands.
Román Zelaya (52) is married and father of three.